SUEDE "Spago e Spaghetti" T-Shirt
How much you know about Italy? Probably you don't yet know that we are from Rome and how much we are proudly linked to our country. But if we say "Italy" you surely know about the mediterranean food and the spaghetti tradition.
 
So today we are going to celebrate this symbol of unity among different peoples and cultures with the launch of "Spago & Spaghetti" tee.
Not just a graphic but also a claim of our passion for food intertwines with our passion for streetwear.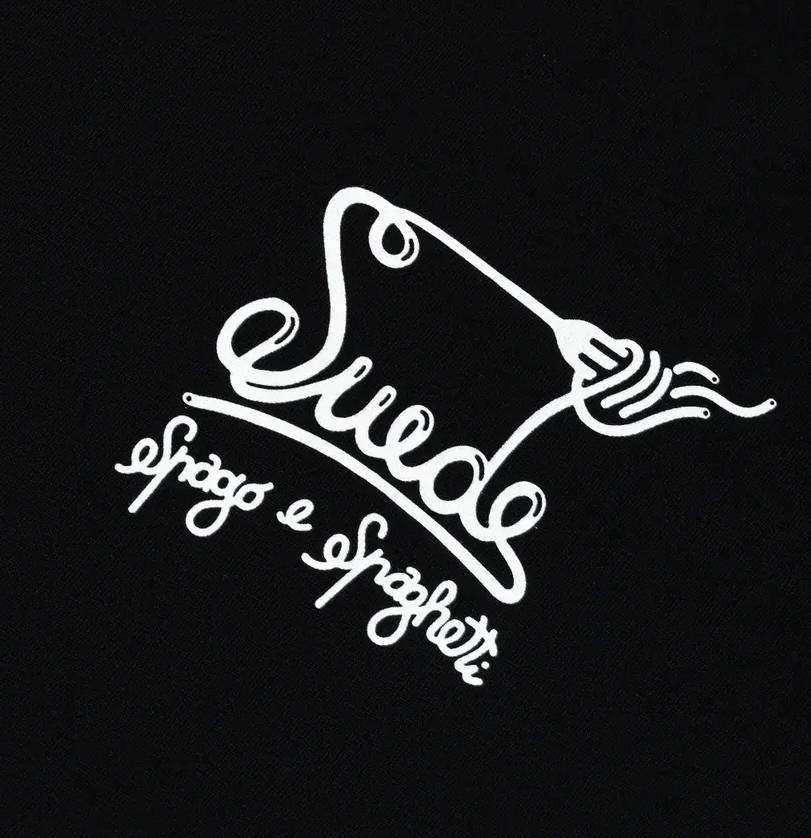 A dish featured in many movies scene like the Italian cult "Vacanze in America" which contrasts the American dream with the richness of Italian culture.
 
By wearing "Spago & Spaghetti", you not only embrace the Italian heritage but also celebrate the unifying power of food and fashion. It's the perfect blend of our roots and contemporary streetwear.
 
Preorder now the "Spago & Spaghetti" tee and carry on the Italian tradition.
🍝 Eat well, dress with style. 🇮🇹