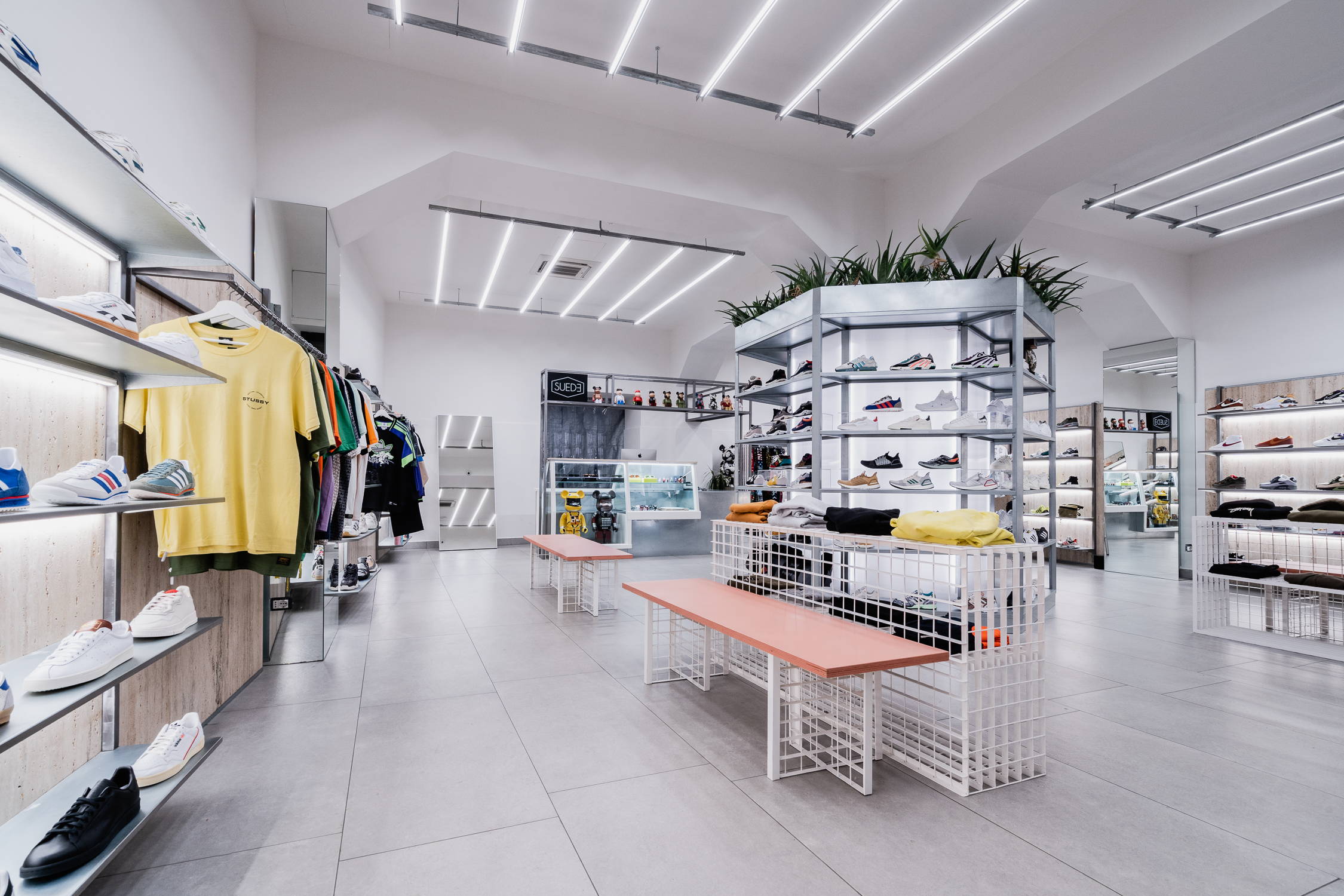 Founded by Fabrizio De Lucia in 2012, SUEDE is a unique concept store which fuses urban culture, clothing and art. Located in the heart of the eclectic Monti district in Rome, SUEDE has become a reference point for the city's sneakerheads. SUEDE is much more than a store: it's a space for exhibitions, street style books and magazines, live gigs and events. Since its opening, musicians, illustrators, photographers and creative people have gravitated towards SUEDE to muse and mingle.
To nurture its growing community of customers, SUEDE works with brands, as a tout court partner for the design of tailored events, like limited edition series launches and collaborations that touch upon all dimensions the creative world.
Starting out as a niche store focused on sneakers, in 2014, SUEDE launched a second retail space dedicated to pop-up collaborations with clothing labels and to the broadening of its brand portfolio. With the evolution of the streetwear culture and the spotlight on the female market, two years later, SUEDE transformed this second space into the first Rome's female-focused streetwear store.
Today, SUEDE has grown into a 360-degree retail experience with a new 100-sqm store encapsulating its nine years of experience and inviting people from all walks and backgrounds to track down the latest, sought-after releases by adidas Consortium, adidas YEEZY, asics Friends & Family, Converse Incubate, and Nike NBHD.
SUEDE store
VIA CAVOUR 186 - ROME
+39 06 164 162 940