NAKED Copenhagen x ASICS GEL-1130™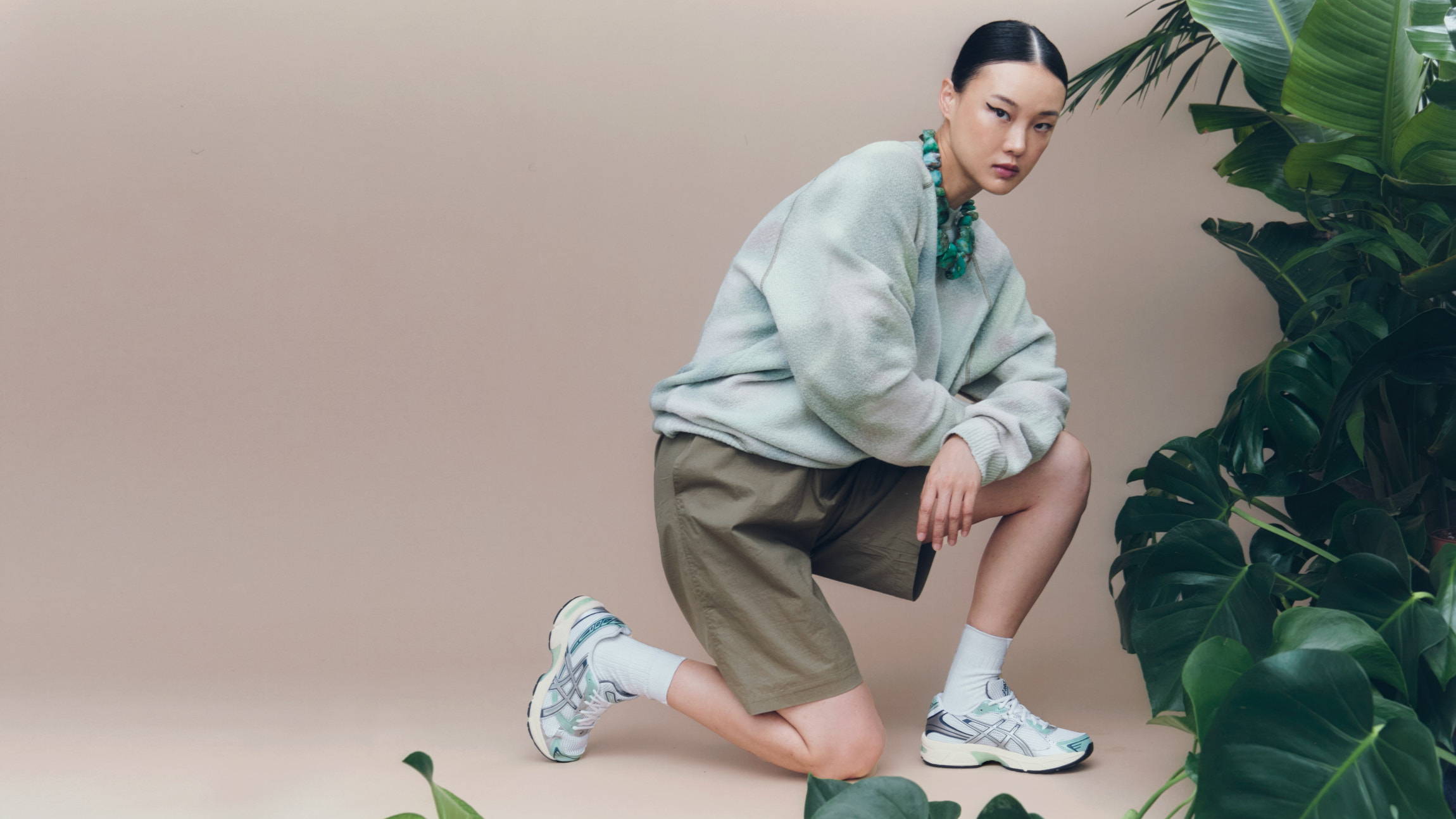 Collaborating for the second time, women's sneaker retailer NAKED Copenhagen and legendary sneaker firm ASICS come together for a vegan-friendly, more sustainable take on the GEL-1130™. The intent behind this collaboration is to show that sneakers can look and feel just how we want them to while making them more thoughtful and sustainable. We wanted to create a sustainable, vegan-friendly shoe that looks and feels the same as any other shoe. One that can quash the misconception that sustainable and ethical products are somehow lesser than those made from traditional, animal-based material.
Our effort was inspired by ASICS' positive message of moving with ASICS to "live uplifted" as it sought to realize the idea of a holistic everyday uniform. Movement and action are incredibly cathartic outlets for our physical and mental well-being, as such, ASICS looked to create a tool that could help us to "live uplifted". It is this core message that defines the GEL-1130™ collaboration. A slick, vintage-inspired sneaker with a versatile color palette that can support you through your day, while caring for the world around you.
From the recycled materials incorporated in the upper and tongue mesh to the synthetic overlays with recycled base in sage and brushed silver, even the shoelaces are made from recycled materials. Inspired by an archival GEL-1130™ silhouette, the upper rests on an off-white midsole with GEL™ technology, complete with TRUSSTIC™ torsion arch in light sage. The shoebox is made from recycled cardboard and co-branded using water-based detailing that is mirrored on the Kobe-branded sockliner, in honor of ASICS' hometown. 
RELEASE 12.08.22
Raffle is now open on INOROUT
Raffle close on 11.08.22 at 2:30pm CEST | Remaining sizes will be available 12.08.22 at 00:01am CEST